For many years now, I have quietly admired Danika Cooley from a distance.  As the author of a 3 year curriculum called "Bible Road Trip," Danica has spent the past decade or so encouraging and equipping families to be intentional about teaching children God's Word.  This month she has published a book whose title perfectly sums up what Danika has spent her life doing:  "Help Your Kids Learn & Love the Bible."  I'm so excited to have Danica guest posting today!  Without further ado, here are some words of wisdom from this Mom and Bible Teacher…
Are children's Sabbath or Sunday school lessons enough Bible for your kids? Take a look at what God's Word has to say about reading the Bible at home.
Do you ever wonder if your kids are learning and understanding the Bible in a way that will impact their adult lives?
When my youngest son–Erik, who is a very global thinker–was 7 years old, we were in the car, driving somewhere I was probably late getting to. I always seemed to be late in that phase of my life with four kids, and Erik always seemed to have deep questions while we were driving.
Erik asked how long he would be living with me. I said, off-handedly, that most kids grow up and leave home when they are about 18.
So, he was quiet for a minute or two before responding, "I have 11 years left with you, mom. How many days are in a year?"
I told him there are 365 days in one year. Erik immediately asked me how many days were in 11 years. I could do that arithmetic easily in my head while driving, because it's just an extra zero, and add 365, so I said, "It's 4,015 days."
I thought that was the end of the discussion, but apparently he was counting backward from his birthday in the back seat of our messy van.
A few minutes later he announced, "You have 4,085 days left with me, mom. How are we going to spend them?"
It's been a decade since that day, and his question made such an impact on me, that I still remember the number of days my little boy announced I had left to spend with him. I remember, too, his sobering question, "How are we going to spend them?."
It was one of those moments that had a permanent impact on who I am.
---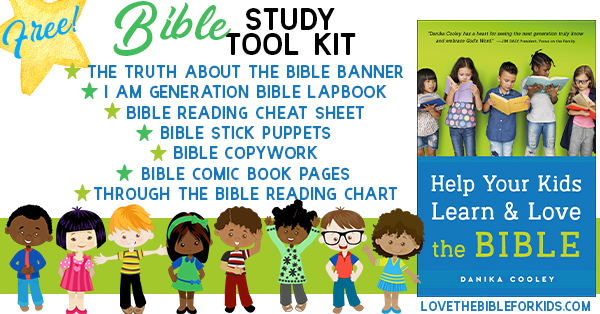 Grab your FREE Bible Study Tool Kit–over 130 pages of Bible resources for your family!
---
Is Sabbath School (Or Sunday School) Enough?
I think church is so important—and Scripturally mandated.
And let us consider how to stir up one another to love and good works, not neglecting to meet together, as is the habit of some, but encouraging one another, and all the more as you see the Day drawing near. – Hebrews 10:24-25, ESV
We are not supposed to walk with God on our own. God put us into a body—a community of brothers and sisters—for a reason.
Now you are the body of Christ and individually members of it. – 1 Corinthians 12:27, ESV
That said, God has also given us instructions as parents for our family time, as we see in Deuteronomy 6 and 11, and Psalm 119, for example.
Hear, O Israel: The Lord our God, the Lord is one. You shall love the Lord your God with all your heart and with all your soul and with all your might. And these words that I command you today shall be on your heart. You shall teach them diligently to your children, and shall talk of them when you sit in your house, and when you walk by the way, and when you lie down, and when you rise. You shall bind them as a sign on your hand, and they shall be as frontlets between your eyes. You shall write them on the doorposts of your house and on your gates. – Deuteronomy 6:4-9, ESV
There are 6,570 days in 18 years.
If we figure in an hour of Bible teaching at Sabbath School or Sunday school each week, and a couple hours a week of evening or mid-week Bible activities, our kids might get 156 hours of Bible instruction per year—and that's without a week off for summer or holidays.
Church is vital. But just like we grow spiritually weak if we don't read the Bible and pray during the week, so do our kids.
Our children need us to invest time and energy in doing the most important thing we can do as parents—lead our kids to God through his Word.
You Can Teach the Bible
Raising kids isn't always easy, and adding a daily Bible time to your routine can seem daunting sometimes.
Giving our kids the life-changing, soul-nourishing words of Scripture is an essential part of parenting kids for Jesus.
You can read the Bible with your kids. Your kids can learn and love the Bible. This task the Lord has given you is doable.
---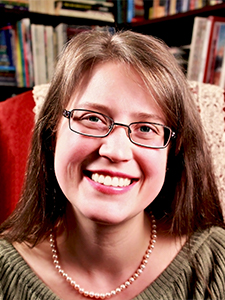 Danika Cooley's book Help Your Kids Learn and Love the Bible is your crash course on teaching the Bible to your kids. Danika is an award-winning children's author and Bible curriculum developer, and her popular Bible Road Trip™ is used by tens of thousands of families.
Learn more about Help Your Kids Learn and Love the Bible and grab your free 130-page Bible Study Tool Kit here.
---