Today I have a special pre-holiday treat for you!  I received an email recently asking me to check out a new CD by Daniel Craig, a young homeschool graduate.  I clicked over to the preview samples and was blown away!  This. Guy. Can.  SING.  What a treat to hear him!  He sent me a CD to preview and it's been playing somewhere in the house almost non-stop since it arrived. Sometimes it's in the kitchen, sometimes they boys have taken it into their room, sometimes FarmGirl has it playing in her room…. Oh, and when we drove to church, guess what showed up in the van to listen to as we drove!
Daniel is a homeschool grad and completed his bachelor's degree in music in two years after high school for less than $15,000. He is passionate about writing and performing music which will inspire his generation to seek first God's kingdom. Classical Hymns are my favorite type of music and Daniel's new CD The End of Myself is an incredible collection of some classic hymns as well as some songs I had never heard before.  You MUST watch his music video below.
Enter to Win THE END of MYSELF by Daniel Craig
Daniel is generously offering to give away 5 copies of his new CD, The End of Myself AND everyone who enters will automatically win FOUR FREE SONGS. Giveaway ends Wednesday, 12/16! Enter at the bottom of this post.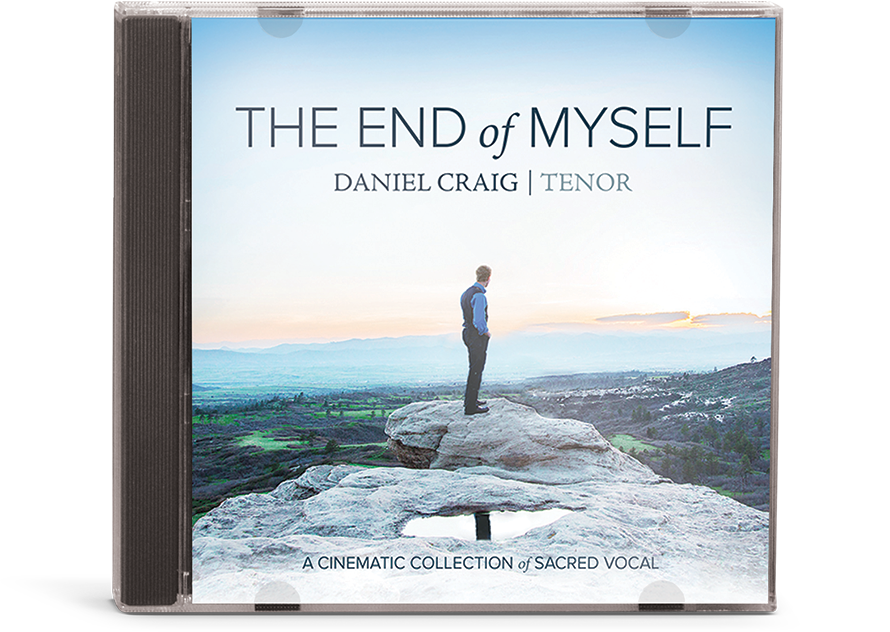 I've invited Daniel to say a few words about himself:
ABOUT THE END of MYSELF
I can still remember my earliest solos. We were missionaries in Russia, and I was knee-high to a grasshopper. Our family attended a Russian church where we were frequently asked to share our music on Sunday mornings. I always enjoyed those opportunities, except when it meant singing the one song in which Dad had assigned me a solo—in Russian.

Unfortunately for me, that was Dad's go-to song. I'm not entirely sure if he chose it so often in spite of or because of my anxiety, but knowing Dad, the latter is a likely possibility.

Despite whatever emotional consternation I experienced because of those early solos, I'm so grateful that God gave me two wonderful parents, Neil & Mary Craig, who loved God, loved music, and taught me to love God with music.
The End of Myself is a carefully chosen collection of both old and new—but always deeply meaningful—songs, presented in fresh and inspiring settings, designed to edify God's people and evoke fitting praise for an awesome and holy God.

God gave me my voice. He gave me parents and teachers who taught me to use it. And most importantly, He gave me the only good Reason to sing. That reason is summarized in the final line of The End of Myself, "In You there's life at the end of myself!"

"O magnify the LORD with me, and let us exalt his name together."

– DANIEL
Enter the giveaway of 5 copies of Daniel Craig's new CD, The End of Myself. Everyone who enters will automatically win FOUR FREE SONGS. Giveaway ends Wednesday, 12/16!
But be forewarned….  Listening to Daniel's songs are like eating potato chips.  Bet you can't eat just 1… (or listen to just 4!).  So here's the link to buy the whole CD: